The role of a Chief Marketing Officer (CMO) is vital for the success of any business. However, not every company can afford to have a full-time CMO on board. This is where CMO as a Service comes in as a
solution for companies
to benefit from professional marketing strategies without the cost of a full-time employee.
What is CMO as a Service?
A CMO as a Service is a new offering that helps businesses meet their marketing needs. It is commonly outsourced to an agency. The CMO as a Service provider, will collaborate with the company to develop and execute a marketing plan tailored to the company's specific goals and objectives. There are numerous benefits to using a CMO as a Service, including access to experienced professionals, cost savings, and the ability to concentrate on other aspects of the business. Additionally, it provides flexibility in scaling up or down marketing efforts as needed without incurring additional costs and headcounts. CMO as a Service offers a wide range of marketing services, including strategic planning, marketing research, 
brand development
, advertising, public relations, and event planning. This type of service caters to businesses of all sizes, from small businesses to large corporations. CMO as a Service is a smart way for businesses to optimize their marketing efforts.
Types of Outsourced Chief Marketing Officer (CMO) as a Service: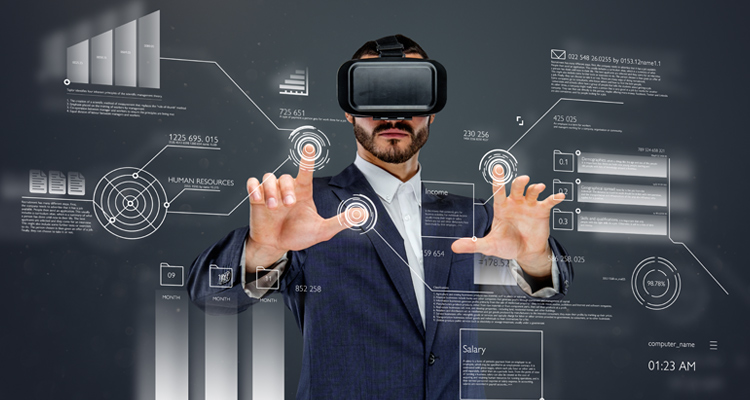 There are several types of outsourced Chief Marketing Officer as a Service, including:
A fractional CMO offers strategic marketing guidance on a part-time basis. They may not be full- time employees, but they provide the same level of marketing expertise as a full-time CMO. Fractional CMOs are often hired during times of growth or transition or when a company aims to enhance its 
marketing efforts
. This type of CMO is often engaged by small to mid-sized companies that don't have the budget or need for a full-time marketing executive. The fractional CMO is accountable for all aspects of the company's marketing strategy, from product development to market research and advertising. This flexibility enables businesses to tailor their marketing efforts to their specific needs and budget. However, it is important to note that the hiring company still needs to handle the execution of the marketing strategy.
As the name suggests, an Interim CMO provides short-term marketing leadership during a transition. They bring a wealth of experience and knowledge to the company, making them valuable during periods of change.
A Virtual CMO offers marketing expertise and support through an external firm. They work virtually and often remotely and are responsible for all aspects of an organization's marketing, including strategy, advertising, public relations, event planning,
digital marketing
, and more. Virtual CMOs are often engaged by small to mid-sized businesses that don't have the need or budget for a full-time, in-house Chief Marketing Officer.
A Project-Based CMO is hired to work on a specific project for a set period. They are designed for agile organizations and are often hired by companies without full-time marketing staff or those in need of assistance with specific marketing projects. The Project-Based CMO is responsible for defining the project scope, developing the project plan, and managing the project team. They are also accountable for ensuring the project is completed on time, within budget, and meets the organization's objectives. This type of CMO is results-driven and analytical and thrives in ambiguity and change.
Benefits of CMO as a Service
● Access to Expertise: One of the biggest advantages of CMO as a Service is access to the expertise of seasoned marketing professionals. These professionals have years of experience in the field and can provide valuable insights and advice to help companies achieve their marketing goals. ● Cost-Effective Solution: Hiring a full-time CMO can be expensive, especially for small and medium-sized businesses. CMO as a Service provides companies with a
cost- effective solution
as they only pay for the services they require. ● Flexibility: CMO as a Service offers companies the flexibility to choose the services they require and adjust them as their marketing needs change. This means companies can save money by not paying for services they do not need. ● Tailored Approach: With CMO as a Service, companies can receive a tailored approach to their marketing strategies. This is because the professionals providing the service are focused solely on their client's needs and goals.
How does CMO as a Service work?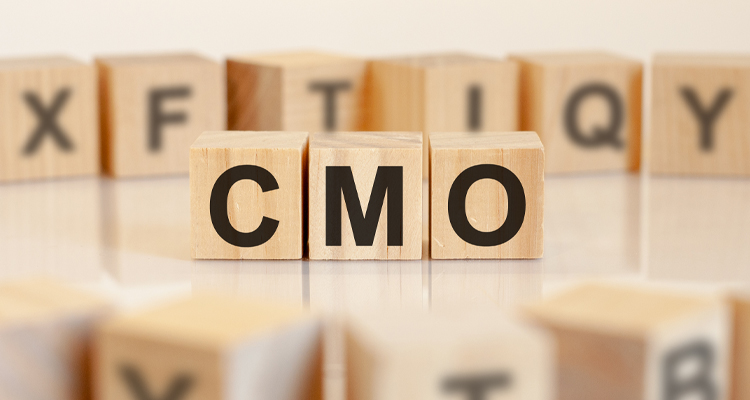 CMO as a Service is a flexible solution that can be customized to meet the specific needs of each company. The process typically involves the following steps:
1. Assessment: The first step is for the CMO as a Service provider to assess the company's current marketing situation and goals.
2. Strategy Development: Based on the assessment, the CMO as a Service provider will develop a customized marketing strategy tailored to the company's needs.
3. Implementation: The next step is to implement the marketing strategy, which may involve creating a marketing plan, setting up campaigns, and executing marketing activities.
4. Monitoring and Evaluation: Finally, the CMO as a Service provider, will monitor and evaluate the success of the marketing strategy and make any necessary adjustments.
CMO as a Service is a cost-effective and flexible solution for companies looking to improve their marketing efforts. By outsourcing the CMO function to a specialized service provider, businesses can access the expertise and resources of a seasoned marketing professional without the costs and responsibilities of hiring one full-time. Whether you are a small start-up or a large corporation, CMO as a Service can provide the marketing support your business needs to succeed in today's competitive market. By taking advantage of this innovative business model, companies can focus on their core competencies while leaving the marketing efforts to the experts.
---