Are you tired of struggling to manage customer support and service? Look no further than Pixselo's Help Desk CRM software. Our powerful tool is designed to streamline your support processes and provide efficient assistance to your customers. With our software, you can expect exceptional customer service and improved customer satisfaction. Trust us to help you achieve your customer service goals.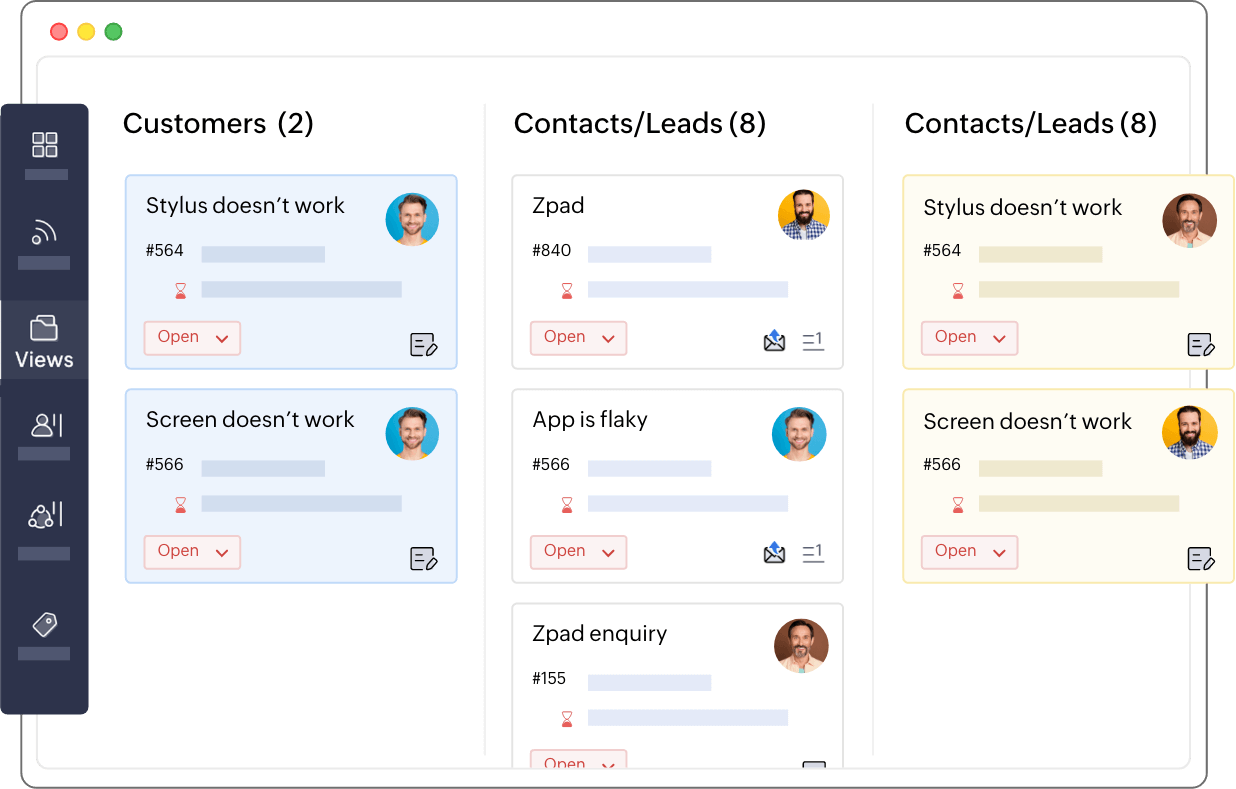 Why Choose Our Help Desk CRM Software?
Frequently Asked Questions
What are the benefits of using Help Desk CRM Software?
Help Desk CRM Software helps you manage customer inquiries more efficiently, increase customer satisfaction, and improve overall customer experience.
How can Help Desk Software help my business save time?
By automating various tasks and processes, Help Desk CRM Software can help your team save time and improve their productivity.
Is Help Desk CRM Software easy to use?
Yes, Help Desk CRM Software is designed with user-friendly interfaces and intuitive workflows to ensure ease of use for all users.
Can Help Desk CRM Software integrate with other business tools?
Yes, Help Desk CRM Software can integrate with various other business tools such as email clients, project management software, and customer relationship management (CRM) systems.
How does Help Desk CRM Software improve customer satisfaction?
Help Desk CRM Software provides a centralized platform for managing customer inquiries, enabling faster response times, and more personalized interactions, which ultimately leads to improved customer satisfaction.
Your social media advertising spend depends on your budget. Start with a minimum spend and adjust as you get a better idea of what works and what doesn't. Social media is not an expensive advertising route, and increasing your budget can lead to a positive return on investment.