Sport Management CRM Software
Are you tired of managing your sports organization manually? Do you want to streamline your sports management processes and take your organization to the next level? Look no further than Pixselo's Sport Management CRM Software!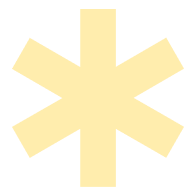 Why Choose Our Sport Management CRM Software?
Simplify Your Management Processes:
Our CRM software is specifically designed for sports organizations and helps you manage every aspect of your organization, from scheduling games and practices to tracking finances and communicating with team members.
With our CRM software, you can easily communicate with players, coaches, and other team members, send messages, scheduling events, and share documents all in one place.
Our software allows you to automate many of your management processes, saving you time and resources that you can allocate elsewhere.
Our CRM software provides advanced analytics and reporting features, allowing you to gain insights into your organization's performance and make data-driven decisions.
Our software is designed to be mobile-friendly, allowing you to manage your organization on the go, no matter where you are.
Frequently Asked Questions
Can your Sport Management CRM Software handle multiple sports at once?
Absolutely! Our software is designed to handle multiple sports and events, making it perfect for sports organizations with diverse offerings.
Is your software easy to use for non-technical users?
Yes! Our Sport Management CRM Software is designed with user-friendliness in mind. We understand that not everyone is a tech expert, so we've made our software intuitive and easy to navigate.
Can your software be integrated with other tools we already use?
Yes, we offer seamless integration with other software and tools that you may already be using. Our team will work with you to ensure that our Sport Management CRM Software is fully compatible with your existing technology stack.
How does your software handle sensitive information, such as personal data and payment information?
We take data security and privacy very seriously. Our Sport Management CRM Software uses advanced encryption and security protocols to protect sensitive information and ensure that it remains confidential.
What kind of customer support do you offer?
We offer comprehensive customer support services, including technical assistance, software training, and ongoing support. Our team is available around the clock to ensure that your Sport Management CRM Software is running smoothly and that any issues are addressed promptly.