Digital Marketing is continuously growing. With more people online, the need for technology has increased. And with a whopping 1.5 billion social media users worldwide, it's a market that businesses must pay attention to
To succeed in digital marketing, focus on the latest technologies and trends. Refrain from
speculating on the future; take bold steps using the top 2023 Digital Marketing Trends. To stay ahead in the game, stay informed with our breakdown of the top Digital Marketing Trends in 2023.
Top 17 Most Recent Digital Marketing Trends In 2023
You need to know these Top 17 Most Recent Digital Marketing Trends For 2023 to improve your marketing in 2023.
Optimize SEO for the Evolving Google Algorithm
The SERP will be based on what the user is looking for in 2023. It is about answering the user's question and adding value to their understanding, not selling a product/service.
My suggestion to anyone who handles SEO for a company or freelance is to sell the experience of searching rather than advertising the product. Users who love your content will be more likely to trust your brand.
Google released multiple algorithm updates last year to rank user-friendly content higher than search engine optimization.
Google's update for 2023 will not be slow, as it is determined to provide value to users. You can avoid this volatility by changing your approach and putting yourself in the user's shoes today.
Purpose-Driven Content In 2023, the new generation you will market to is more aware of their environment and other issues than any previous generation. They will not allow taboos or stigmas to slip under the radar and encourage others to join them.
Think one step ahead in 2023 and create purpose-driven content. Your audience will be
impressed that you care about the environment and are determined to make a difference.
You can communicate your purpose in purpose-driven content like IKEA. They strive to make furniture affordable and fast for everyone can afford.
You can, however, work towards a larger purpose. Mama Earth, for example, plants one tree per order and hopes to plant 1,000,000 trees by 2025.
I need help understanding what I mean when I say quick commerce. But I don't need to understand Swiggy Instamart, Zepto, Dunzo and Rapido.
Quick commerce allows for faster e-commerce, with delivery only taking minutes. You should jump at the chance if your product can be quickly stocked and sold through quick commerce.
You will get more exposure and buyers interested in your product if it is listed on one of the quick commerce platforms by 2023.
Here's a bonus strategy to help you test your product.
Register your product on one of the quick commerce platforms and add it to the user's cart. You can then test your product and increase awareness. Tracking the people who test your product will allow you to remarket.
2022 was the year push notifications were first tested. 2023 is when brands should or will use them to their maximum advantage.
Push notifications allow you to become part of the customer's ecosystem and continue to push them with offers and clickable content.
Some brands don't value aggressive marketing strategies, so they stop using push notifications.
Personalization is a key strategy to differentiate yourself from your competition and stand out in
the market. Personalization will soon be a major trend.
According to Instapage research
● 63% of consumers are fed up with brands' incessant blasting of generic advertisement
messages.
● Most consumers believe that personal experiences appeal to them and will do business
with them.
● 90% of consumers say they like personalization.
Amazon and Netflix are the best examples of personalization at work. They have customized recommendations for users, making it easy to see how powerful they can be. These are just a few examples of companies that progressively use personalization:
Starbucks. Starbucks launched a gamified mobile application that tracks the number of visits, purchase history, and location. Customers could personalize their drinks and receive rewards with this personalized app. The app's reward system boosted revenue to $2.56 Billion.
According to Wikipedia, Augmented Reality can be described as an interactive environment in which objects are enhanced with computer-generated perceptual data.
It has 3 main features
● A combination of virtual and real worlds
● Real-time interaction
● Real and virtual objects can be accurately 3D registered
Virtual Reality is all the rage and sparks excitement with sci-fi concepts. Still, Augmented Reality is more realistic from a marketing perspective. Experts predict that AR will continue outperforming VR in terms of market share.
This AR technology is used by brands to enhance the customer experience and increase sales.
IKEA is one such example. It has an app that allows users to take a photo of their home on their phones (iOS 11.0.1 at the moment) and test drive IKEA furniture. Users can move the furniture around to see how different furniture looks from different angles.
Gucci is another example, and it recently added Augmented Reality to its app so users could try on shoes.
By pointing their smartphones camera downwards, the user can see 19 different sneakers.
Users could swipe left or right to switch to another pair. You can also take photos with the app, which you can share on social media and messaging apps.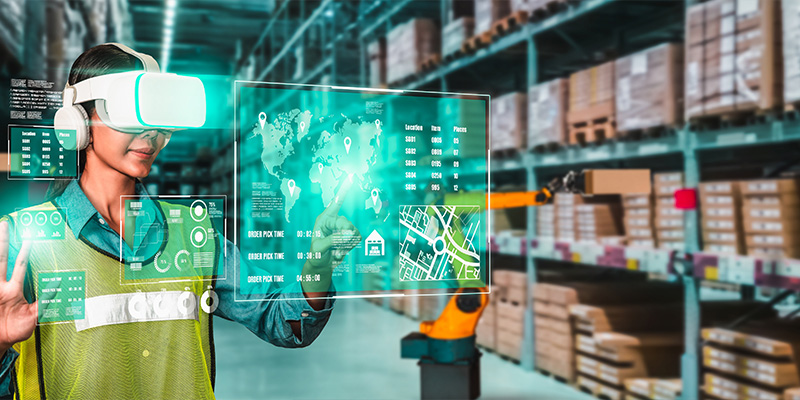 The Metaverse is a world within the world. Meta (Facebook) currently owns the Metaverse. It is both novel and potentially untapped to imagine a digital space in which virtual and augmented reality co-exist to create a universal experience.
Gaming has a lot to offer a digital avatar of you in a future world that allows for all actions. How does this become a digital marketing trend in 2022?
Metaverse makes social commerce possible by creating a network of virtual universes and
realities that allow for space almost anywhere. Digital marketers saw an opportunity to create a new medium for digital marketing by filling that gap.
Although we have yet to be at the top of this space marketing, there is tremendous potential!
Non-Fungible tokens are digital assets you can trade. Each NFT is assigned a unique token
which identifies it as the original NFT. This token is yours. NFTs disrupt the art and tech world and penetrate the marketing world.
As part of their primary marketing goals, brands offer NFTs free of charge in a raffle. Marriott Bonvoy, for example, created a raffle in which the winners would get their NFT and 200,000 Bonvoy Points.
These types of digital marketing campaigns are targeted by top-end brands such as Adidas and Marriott. The growth opportunities and potential for NFTs are endless once more brands use them as a marketing tool.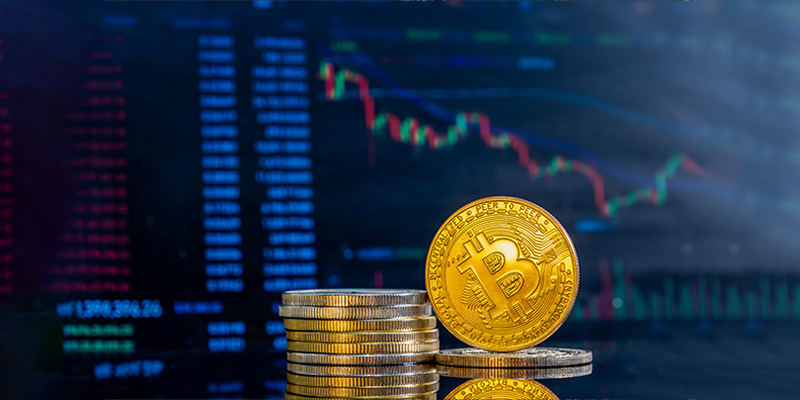 The INSTAGRAM for the Finance World can be called cryptocurrency. It entered the market and gradually conquered it, while most people didn't see any potential. Since the returns are huge, there are between 10-12 million and 12 million crypto investors in India.
Cryptocurrencies are becoming a popular investment option for millennials. To meet the needs of the younger generation, crypto investing platforms offer them free parts of 1 cryptocurrency. This is to raise awareness and give investors a glimpse into this investment option.
It's not surprising that Cryptocurrencies are used for groceries and other daily necessities, just like Google Pay. The Digital Marketing Trends 2022 are truly amazing.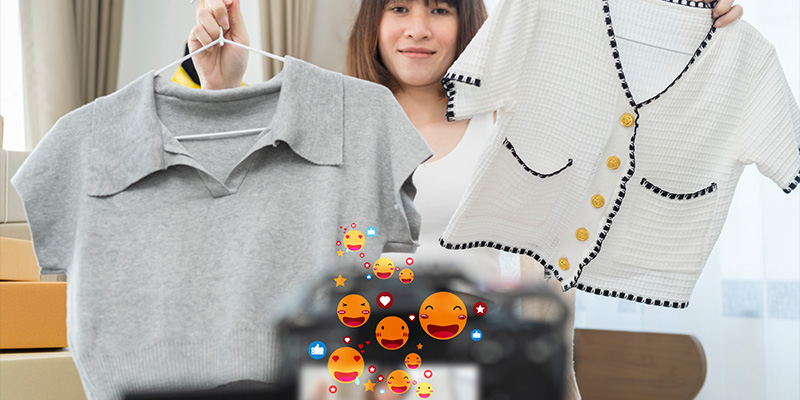 Although Livestream Commerce is relatively new in India, China has made it a billion-dollar business. Brands select their social media platforms to show their products live, and the audience can buy them.
The Shop feature on Instagram has allowed brands to place the Show Now button on live video content. This cuts down on the chase for customers. Livestream commerce is one of the most important Digital Marketing Trends for 2023. It reduces the time it takes customers to buy from advertisements.
Voice Search Optimization
According to Review42, 55% of teens use voice search daily. This shows how widespread voice
search will be in the future.
Voice Search, which we all got with our smartphones in 2014, is seeing a lot of success this year. The increasing popularity of smart speakers. 20% of households own a smart speaker like Amazon Alexa or Google Home. It is important to note that devices that can be controlled by voice are more popular than those that can only be controlled with their voices.
Google claims they can achieve 95% accuracy in their Voice Search. Voice search is now easier to use because of the higher accuracy of their search. With better precision to match your request, and the ability to use your voice to obtain results, the process is personalized and more attractive.
Third, and perhaps most important, voice search is expected to account for 50% of all online sales by 2023. Digital marketers have a huge opportunity to capitalize on this $40 billion market. Voice search is expected to grow rapidly, and it will be crucial that your website is ready for
voice searches in the future.
Programmatic Ad Buying refers to the purchase of digital advertising using the software. Programmatic buying uses algorithms and machines to purchase ads, in contrast to the traditional method involving human negotiation, requests, proposals, and quotes.
Programmatic advertising is where AI is used to automate so advertisers can target specific audiences.
Automation is fast and efficient, increasing conversions and decreasing customer acquisition costs.
Real-time bidding allows for programmatic ad purchasing. It allows faster targeting and qualifies ads to be purchased and sold per case. This means that only visitors who are in your target audience will see the ad.
Here's how programmatic advertising works:
Programmatic advertising is growing rapidly and will be the basis of a large portion of display advertising within the next few years.
The Economist, a digital and printed publication, is a great example of this. It launched a programmatic advertisement campaign to persuade curious readers to read the publication.
This campaign resulted in 6,50,000 new prospects. The additional return on investment (ROI) was 10:1. The brand awareness for "The Economist" also increased by 65%.
Chatbots are one of the most important Digital Marketing Trends for 2023. the AI-based technology uses instant messaging to communicate with customers and site visitors. It can communicate with customers via textual and auditory means.
Chatbots can be used by businesses to interact with customers. It is advantageous to have technology that can answer hundreds of users simultaneously, as many people visit the site simultaneously. Chatbots offer 24/7 customer service, instant replies to queries, and simple answers.
63% prefer to use chatbots for communication with brands and businesses. This virtual support offers excellent customer service. Businesses can eliminate repetitive tasks so they can concentrate on the important things.
Starbucks has launched a chatbot via MyBarista. You can place orders by sending an audio message to Amazon Alexa or messaging.
The recently launched LaMDA project by Google is another amazing example of chatbots. It will revolutionize the next generation of chatbot systems. This bonus article will cover everything you need to learn about Google's LaMDA.
Customers can stay in their own homes until their coffee is ready. The chatbot will also notify them when their order is ready for pickup. It also allows tipping and payment.
Automated email marketing, as the name suggests, sends emails to customers automatically based on schedules or triggers you have set.
Email marketing has been the most reliable channel for digital marketing. You can reach your customers with promotional emails. They will inform them about your company's achievements and upcoming sales.
The time for lengthy emails that are too long is over. Emails that are easy to comprehend and take less time from the user will work in 2023 and result in higher conversions.
For inspiration, take a look at Neil Patel's emails:
According to the research by Backlinko
● A tweet is 6x more likely than an email to get a click.
● A call-to-action button can increase click-through rates by 28% if used in emails as an alternative to text links.
● 78% of marketers reported increased engagements, including CTR, in the past 12
months.
To make these statistics more useful for your company, ensure the copy is clear and simple to read.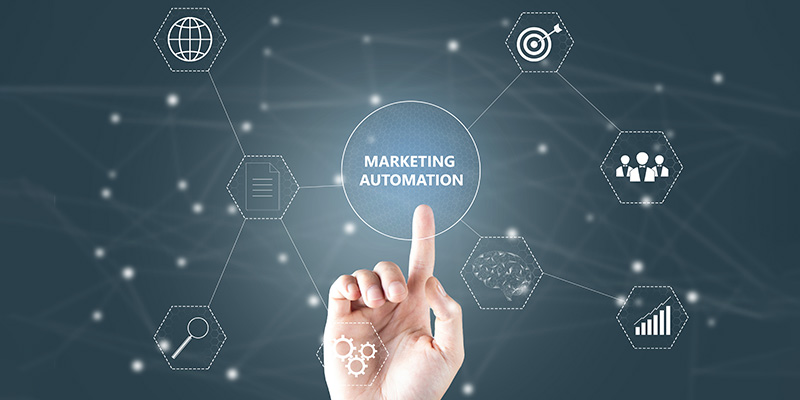 The industry has seen automation see a significant improvement in the past year. It will be a major trend in digital marketing in 2023. Marketing automation is about streamlining processes and automating them to make them easier, more effective, and quicker. Marketing automation's best use is lead collection and nurturing.
Traffic is only useful if you can collect the right leads. Marketing automation allows you to integrate different CRM tools and lead nurturing software. This will allow you to collect leads at any hour of the day and personalize the process.
Once you have collected these leads, you can nurture them step by step. This will ensure a higher quality conversion rate.
Video Content in Short Form
Video marketing is expected to continue becoming a top digital marketing trend for many years.
These stats will show you how important it is to include a video on your current Digital Marketing Trends list.
According to the research of Impact plus
● 72% of businesses believe videos have increased their conversion rate
● 70% of consumers claim they have shared video brands with others
● 52% of online shoppers say watching product videos increase their confidence in
purchasing decisions.
● Video content is 50x more likely to drive users than plain text.
Seotribunal says that a website with a video is 50 times more likely than a site without it to appear in organic search results. This is why? Google brings video content up as the first result because people find it more engaging.
Short-form videos will bring you better results. YouTube's latest addition is "Shorts." It's similar to Instagram Reels. You can create short-form video content in 15 seconds or less.
Instagram Reels were a great development for content creators and marketers. Reels have been the best alternative to TikTok, especially since it was banned in some countries.
Reels provide more engagement than normal videos, which is great news for digital marketers.
With the new insights features on Instagram Reels, you can track your performance and analyze your work!
Marketers can showcase many types of content using this feature, including informative content, behind-the-scenes content, product reviews, and other content.
Louis Vuitton's Instagram reels are a great example. They are high-quality, beautiful, and innovative. Each reel by Lois Vuitton went viral with an average of 5M views.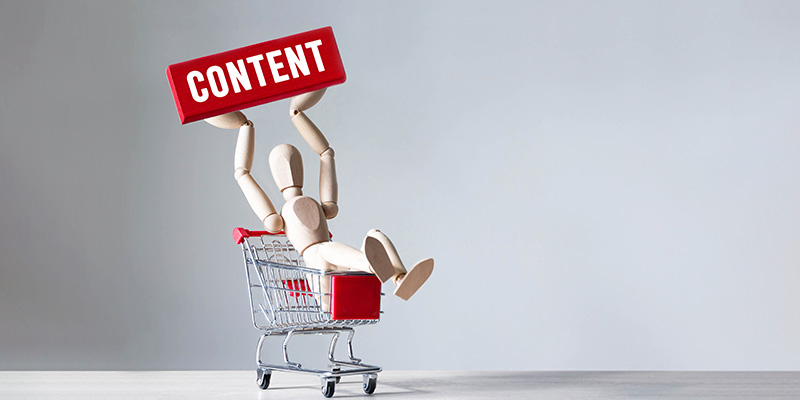 Shoppable content is any article, picture, or video that contains a link to a buyout portal.
This makes it much easier for customers to learn about a product via content marketing and then purchase on an eCommerce platform.
An eCommerce product has a standard layout. It includes a description, photos, price, and details. The way eCommerce markets and operates its products will change with the introduction of Shoppable content. Each product can be promoted as a story through interactive content instead of boring product descriptions.
Instagram introduced shoppable content, which allows users to buy products directly from stories or posts. This feature has been introduced by Pinterest for its users.
H and M is a brand that has stepped up its marketing game by promoting shoppable content on Instagram.
They tag products in their Instagram posts to make it easy for their 36+ million followers to get inspired and find new products.
Modern customers value a seamless user experience and engaging storytelling about their products. The entire eCommerce experience will be improved with shoppable content.
Consumers expect fast-loading visuals and reward companies that put in the effort to create appealing content.
People love to participate in activities related to their favourite products and services. UGC, or User-Generated Content, harnesses customers, excitement and encourages them to create something with the product and share it with the world.
UGC campaigns are based on creative submissions from customers for a product or service.
This strategy is so successful that UGC postings enjoy a four-fold higher click-through rate than normal promotional campaigns.
UGC is an excellent strategy for two reasons. It greatly reduces the effort and time required to run a campaign. UGC campaigns provide a source of high-quality promotional materials that are provided by the customer at no cost. UGC has 28% higher engagement rates than regular posts. This is because the trust factor for a post coming from an unpaid customer far exceeds that of a paid post.
These wonderful benefits aside, only 16% have a UGC strategy. Of the brands that have harnessed the power of this digital marketing trend,
Unleash Your Marketing Potential with the Hottest Digital Marketing Trends of 2023!
Get ahead of the curve with AV, AI, and immersive experiences. Boost your sales, build brand loyalty, and increase your digital following. But remember, it's all about authenticity, engagement, and relevance. So, ensure every digital marketing campaign you launch this year ticks all the boxes and aligns with your audience's expectations. Embrace the future and seize the power of Digital Marketing Trends in 2023!
---