Meta Description is an HTML tag that provides a short summary of a particular web page. It appears as a search snippet below the page's title in the Google search results. The description contains the key information about your page. This gives users a clear and concise idea of what your content is about.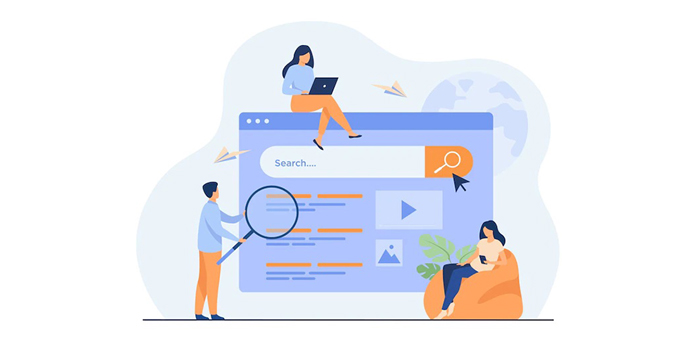 Take a look at this snapshot, the search query is "best burger in bangalore", this keyword is highlighted in the meta description. This helps the user understand the web page and how it relates to their search query.
So, in this blog, I will be talking about why you need meta descriptions for your business, their importance, and how to include them in your website. 
Also, read our blog How To Build Your Online Presence Using WordPress Website.
META DESCRIPTION IN HTML
Meta description consists of up to 160 words and it is defined using thetag in an HTML document. It is defined within the header tag.
This is what your meta description looks like 

WHY DO WE NEED A META DESCRIPTION?
Meta descriptions are important as they let Google understand what your web page is all about. If Google reads your description and finds it more engaging, you have a better chance of earning more click-through rates. Meta descriptions play a vital role in on-page SEO. However, they do not solely rely on your page ranking, but a good quality meta description will indirectly generate organic clicks and drive more traffic to your website. 
How Google wants you to write a meta description?
Google determines search results based on what users are looking for. Hence, it uses several different ways to automatically choose the right meta description for every web page. 
There are a few important elements to consider while writing your meta description
KEYWORDS: Make sure you choose the right keywords for the meta description. Because when users search for a particular keyword, it will be highlighted in the snippet. So, it is important to include the primary keyword.
LANGUAGE: Your descriptions should be written in clear, understandable, and simple language. This will inspire the users to click on your page. 

As you can see both examples talk about the same topic. But the first one is a bit complicated to read. In the second one, the description directly conveys what the company does which is easily understood by the reader.
CALL TO ACTIONS: Adding CTA like "Start Your Free Trial Today", "Buy Now", "Click Here To Learn More", "Download Now", and much more to your meta description. This will encourage the user to visit your site. 
USE EFFECTIVE WORDS: Use catchy phrases that will add emotion to your content. Words like simple ways, easy tricks, 5 crazy ideas, and much more will influence the people to click on your link.

TONE:  Write your sentence in an active voice this will help the user to easily understand your content. 
REMEMBER THE CHARACTER LIMIT: The character length of the meta description is around 155 to 160 words. 
Here's what your meta tag in an HTML document is described as
Hence, you need to summarize content within the given limits. These tags will drive more clicks and conversions and improve user experience. 
Pixselo uses the above parameters to generate relevant and short sentences to make your website more searchable. 
SOCIAL META TAGS 
Social meta tags optimize your post on social streams and increase the conversion rate. When you share a page on any social media platform, they individually put a meta description or add one or two sentences of the post as a description. 
If it is a meta description the content will be displayed as a whole or if it's a sentence it will be shown in an unfinished manner with suspension points. This will help the users to share your content and increase social exposure. 
Open Graph tags are meta tags that allow users to share links on social media platforms. 
If you have not heard about them, let me explain why you need them and their importance. 
Open graph tags are a protocol that allows a website link to become a shareable post on a social platform.
Remember your site should possess proper functionality on Facebook, Instagram, Linkedin, and other social media platform.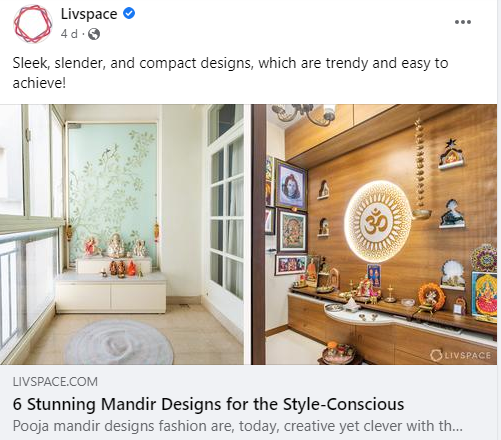 Image credits: Livspace
It looks something like this when you share a blog on your social media page.
WHY SHOULD I ADD OPEN GRAPH TAGS?
With open graphs, you can conveniently convert web pages into graph objects. It contains basic information like 
With open graph tags, websites like WordPress and other CMS backends automatically generate fields for social media meta tags. Even if you do not fill them out, they'll automatically fill in the necessary fields to create shareable social links.
HOW TO AUDIT YOUR META DESCRIPTIONS?
Duplicate meta descriptions exist when the website is very extensive, i.e. there are more pages on the website. This will make the Google search engine difficult to search and display web pages for a relevant search query. 
If you are getting organic traffic for your website, for instance, if you have landing pages consider evaluating meta descriptions to improve the quality and gain more click-throughs. You can tweak descriptions by placing keywords, rewriting content, and trying different lengths. 
If you are still not sure about this problem, you can use Screaming Frog. It is an advanced SEO audit tool and also resolves common onsite SEO issues.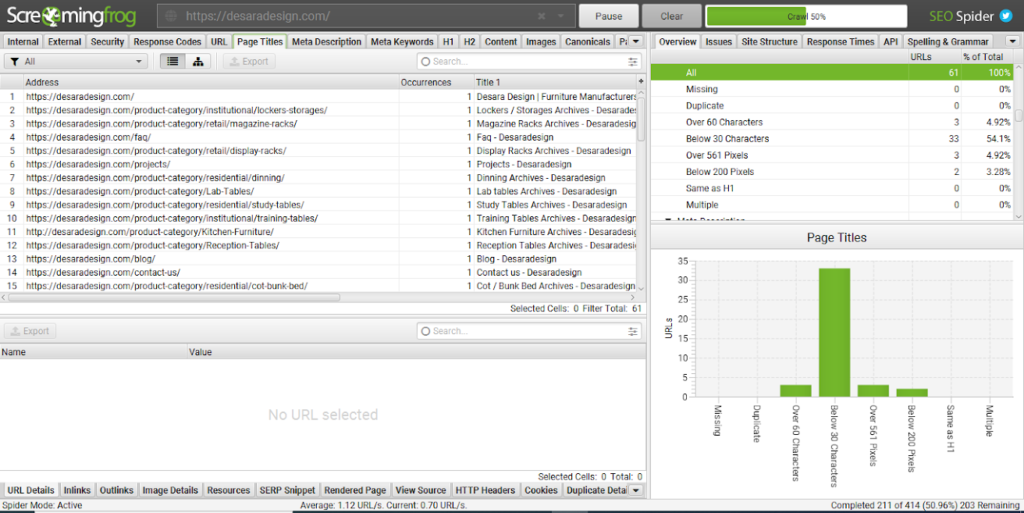 WRAP UP
Are you using a meta description for your website? 
If not, use the above methods to create a compelling meta description for your website to improve your online visibility.
If you still need help resolving these issues? 
Pixselo is the one-stop solution to help you create the best strategies to help you grab more customers and grow your brand online. 
To know more call us at +91 9590669510
Or visit us 936, SCK complex, 2nd floor, Channasandra, Kengeri main road, Rajarajeshwari Nagar, Bengaluru, Karnataka 560098
---